A few weeks ago, something shiny was delivered to my doorstep.
I'm not a very Bling person by nature, so I must say the crystals very nearly blinded me. Woahh! Check out the Bling!
But then I was told it was a little piece of technology…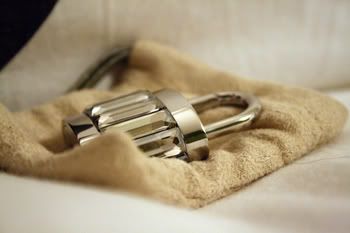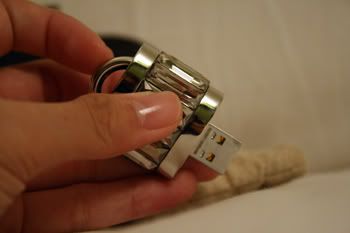 1GB's worth of technology – Now that is even better. I'm always up for more storage space. You never know when you need your 'stuff'. Important work documents, your latest photo album…
I've got a dodgy eye tonight, for example, and I've got all the work I need with me just in case the Prefrin doesn't work. (Gunky) Sob.
And the best part is I can carry it with me wherever I go. Thanks, Philips and Swarovski :)