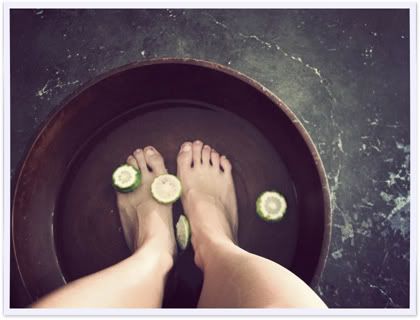 I have never had so many massages in my entire life.
Out of the seven days we were at Absolute Sanctuary, I spent five glorious days visiting the spa at least once a day for a massage. I had so many that I was advised to ease up on the heavy duty and have softer, more relaxing rubs instead of the hardcore kill-me-now types.
These are the massages that I sampled at the Spa Center during my stay:
Monday – Absolute Pressure Point Massage (Medical Massage)
Okay, this one nearly killed me. It was obvious I was in need of it but I almost thought I wouldn't make it through the whole 60 minutes. This medical massage combines techniques from osteopathy, physiotherapy and other healing traditions to target your meridian points and heal ailments. I squirmed and bit my lip from the pain, and very well passed out after it was over and slept through my entire facial treatment.
Tuesday – Absolute Rejuvenation
I really liked this one. The techniques used in this massage specifically deal with the needs of athletes and the effects of athletic performance on the body, using firm palm strokes and thumb pressures to relieve and heal muscular pains and joint problems. Just enough pressure for 'nice' pain but not enough to make me scream. Me likey.
Wednesday – Absolute Detox Massage (Lymphatic Drainage Massage)
This one was really amazing 'coz the masseuse massaged some pressure points on my tummy and I really had to go after! It's basically supposed to help eliminate toxins from your body with this gentle massage that concentrates on the lymphatic system, by relieving congestion in the tissues and draining fluid from the lymph nodes. I was super duper cracked as well on this one. BLISS.
Saturday – ANOTHER Absolute Rejuvenation
Sunday – Absolute Swedish Retreat
This was after I was told to slow up on the massages and go for something soft and light. An oil massage, which basically also acted as a mild detox sesh, draining the lymph.
Man, I wish I could have one right now!!!!
After five full days of different massages, I bought a lovely bottle of Thann Oriental Massage Aromatic Wood Bath and Massage Oil for Hubba at the airport to treat him to a few massages when I got home. And man, have I picked up some skills!!!!! :)
* Mind out of gutter, please.