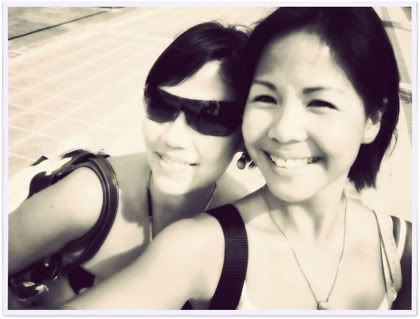 our first sister-holiday
My sister and I are the world's biggest nags when it comes to each others' lives.
We have so much to say to one another, be it good or bad. I'm constantly on her case about getting a bit more active and leading a more regular and healthy lifestyle, and she's always telling me I need to slow down and to stop being so angst-ridden.
She's been telling me that my whole life.
So when she called me out of the blue and told me she was going on a press junket to Koh Samui to review a health resort, I was really excited for her. And when she said I should come along, I very well nearly jumped out of my skin! The weeks had been long and hard, so I just couldn't believe my ears.
Needless to say, it sounded perfect. Seven days of sister-time, watching her do healthy things and not having much to do myself. Right amidst all the Liverpool FC planning at the time and all, it sounded like heaven to me. Of course I thought about the husband and wished the boys would be coming along as well – But hey, you don't get picky with these sort of offers now, do you.
Getting away to Absolute Sanctuary in Koh Samui… Ahh, bliss. I'd never been to Koh Samui before but that didn't matter. Hell… You could have told me I was going to Timbuktu for a getaway at that point and I would still have been over the moon.
The gist? I was tired. Just very tired. The 'running on empty' kind of tired which left me with little to say when I got home in the evenings. Hubba and the doggies would shower me with affection and I'd stare into space. My skin was constantly breaking out and my sleep was never really good rest. I felt pretty numb to lots of things.
A break was definitely in order.
Seven days of nothing but sun, yoga, nourishing foods, massages and TIME. Not exactly a holiday I'd ever think of booking but you know what…. It did me SO much good.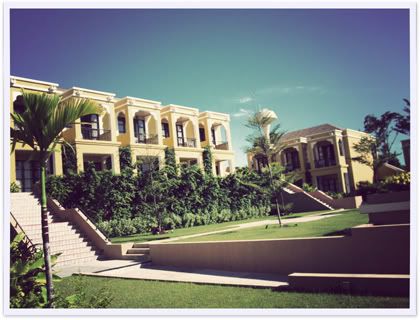 The Absolute Sanctuary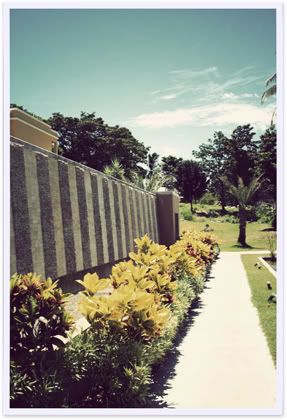 Nothing but nature around us

Massages and facials galore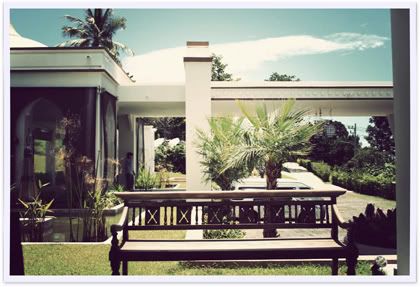 Lots of time to sit and reflect
Of course, Chetz and I just had to have one last boozer to wrap our toxic lives up. And it's a good thing we did too…. The next seven days would see Chetz having pretty much nothing solid to eat except raw vegetarian Nori handrolls accompanied by fresh vegetable broth. Meanwhile, Janice the human bin would stuff her gob with raw foods and the most protein would be had in the form of fresh fish.
No burgers, chips or char kway teow.
You are what you eat, they say. So this particular week, I needed to stop being a cesspit and start being a temple.
Good luck, girls.
Read about our last hurrah on my sister's travelogue here on AsiaOne's brand new travel site.