Cross-posted on Relax.
There's always been a side of me that's been a bit of a loner and wanderer.
So when I realized that one of my old university mates lived just a boat ride away on Koh Phan Ngan, I knew I had to get myself out there to visit. After all, it'd been a good two years since I'd last seen her in a pub in London, before she had practically become a farang mum.
When I got to Thong Sala, Jenny picked me up in a jeep with her local partner, Kom and their baby boy, Jack. I'd seen pictures of them all on Facebook of course, but it was so nice to be able to meet them in person. They drove me deeper inland to their humble cottage in the jungle and we pretty much spent the entire day catching up in her garden, with Kom working in his home-based workshop and little Jack running around barefoot nearby.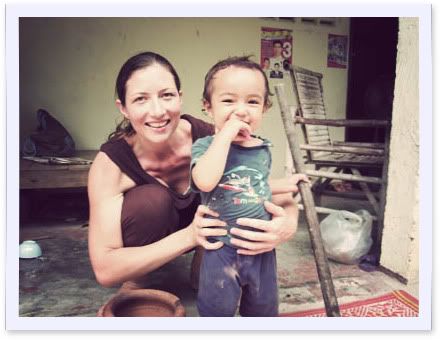 My friend Jenny with her son, little Jack
I'd be lying if I said I wasn't humbled by the whole experience. Here I was sweating the small stuff at home, and Jenny had pretty much plucked herself out of an entire comfortable and – for lack of a better word – middle-classed lifestyle in the UK and built herself a whole new one fraught with love, purpose and meaning.
She walks around barefoot on a daily basis and dreams about starting a business based on children's books. She doesn't wear any make-up and her hair is knotted with a simple band. Her son runs around in her backyard without her fretting over dirt and germs.
Jenny's world revolves around her man and her son, and staples like rice and fresh fruit are a luxury. Whilst I was there, Kom went out to get fresh longan and mangosteen, and I felt truly honoured as a guest in their home.
The glow on all their faces demonstrated a true happiness and joy that some only dream about. There are so many people I know in this world who have holes to pick at and it seems that they've all lost the sense of innocence and simplicity in their lives.
My one day in Koh Phan Ngan made me feel truly humbled. I felt inspired. I wanted that very same joy. I wanted that very same glow.
So here I sit, thinking about when I shall next visit my friend Jenny. She has offered for me to come and stay with her, this time for a longer period in her jungle home.
And you know what, I can't wait to get out there again.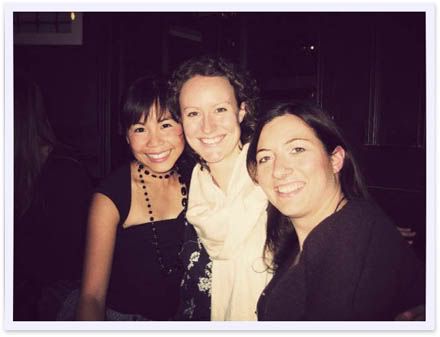 With Caz & Jenny, London 2007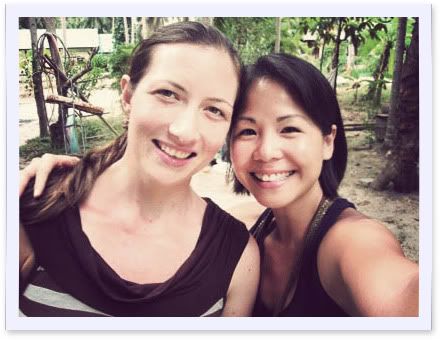 Jenny & I, Koh Phan Ngan 2009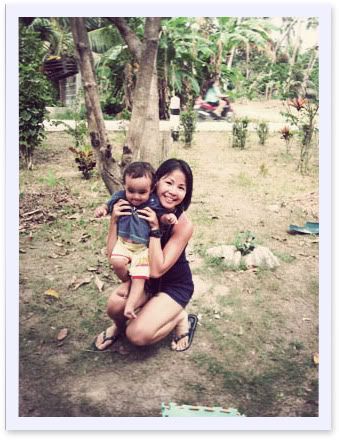 Playing with Jack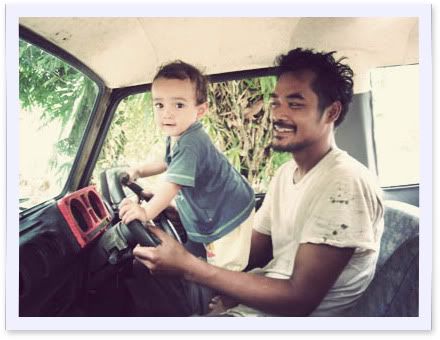 Kom and Jack in the jeep
Note: This article was written with Jenny's blessing and consent. Please feel to share it :)