I've been meaning to document what slow morning walks are like with the doggies for awhile now, but something has always seemed to get in the way so far. Whether this has been Rosco's impatience to go down or the camera battery being dead – It all seems so lame once you look back and think about them all.
But this morning there was no excuse. Armed with my Canon EOS 400D, the leashes, my doggie bags and such, we set off on a leisurely stroll around the block. As usual, Rosco ran to his usual lizard-watching spot and Sally basked in the sun with a smile on her face.
Here are some pictures of what their little journey is like each morning: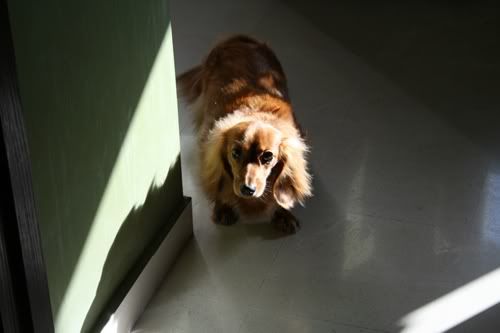 can we go down, mummy?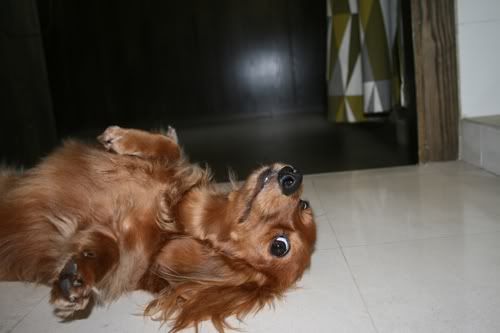 no harm having some tummy rubs first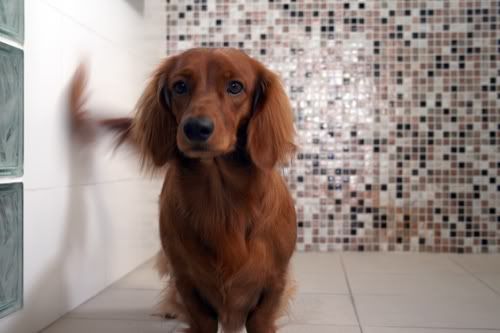 i'm ready when you are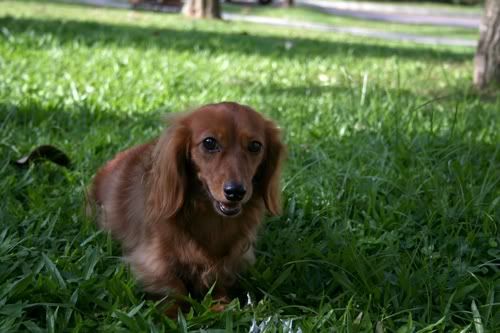 ahhh, this is the life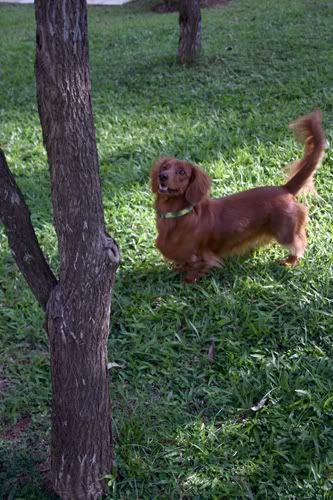 hunting from tree to tree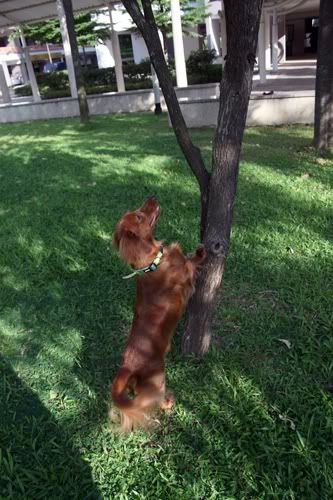 i think i saw one up there!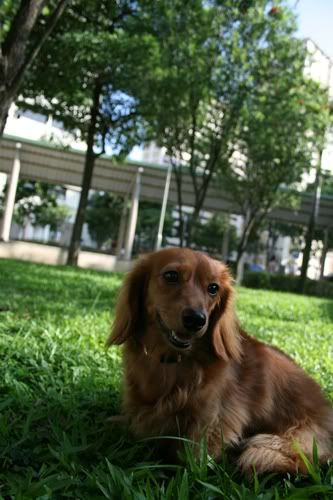 i really enjoy this, mummy – look at my smile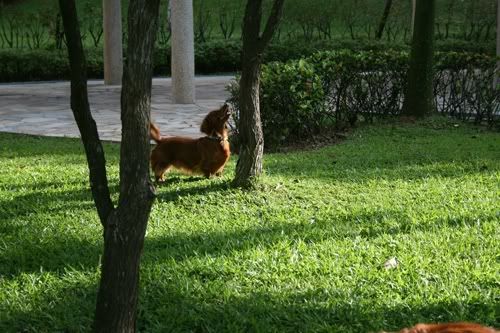 too busy to sunbathe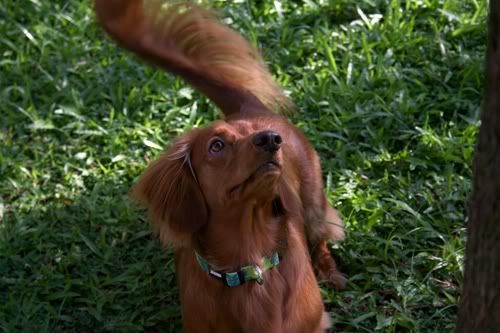 check out the look of concentration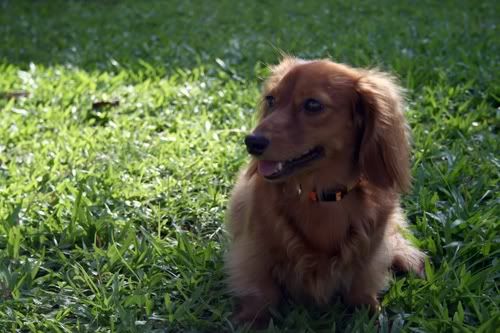 yup, still sunbathing in the same spot :)