** The bags are now sold. Thanks for all the interest, guys! I'll put more stuff up soon!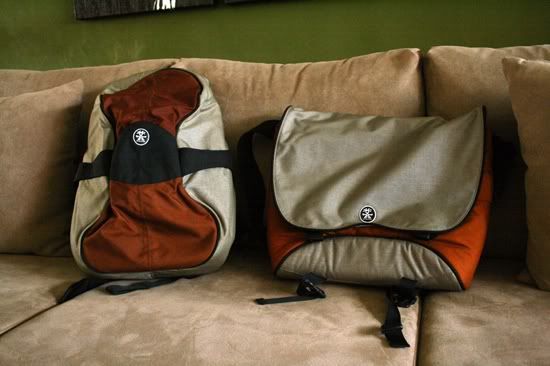 The Crumpler Base Toucher (Left) and Wack-O-Phone (Right)
If there's one thing the husband and I have plenty of, it's active, durable bags which are useful come rain or shine.
Here are two laptop bags which we have by Crumpler which we now have absolutely no use for – They are for sale at a crazy DEAL price of S$50 EACH! Any of you will know that these would have retailed for nearly S$200 a pop and well, they are practically brand new with no stains, faults or tears.
Both bags are perfect if you have a fairly large laptop and you want a ton of storage space with many compartments. The reviews are in the links above but thought I'd post some pictures so you'd have a better idea of what they look like, especially in this honey and oatmeal colour.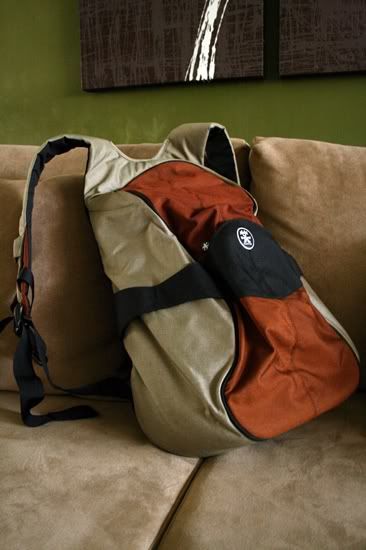 Base Toucher – Haversack Style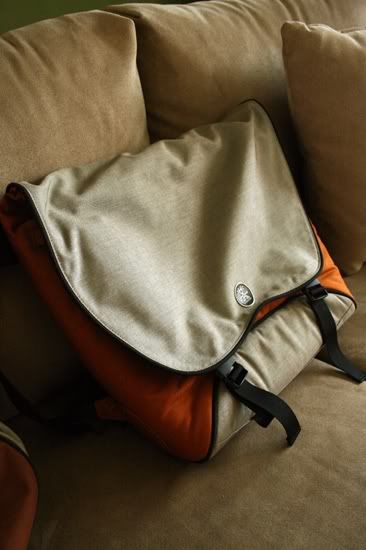 Wack-O-Phone – Slingbag Style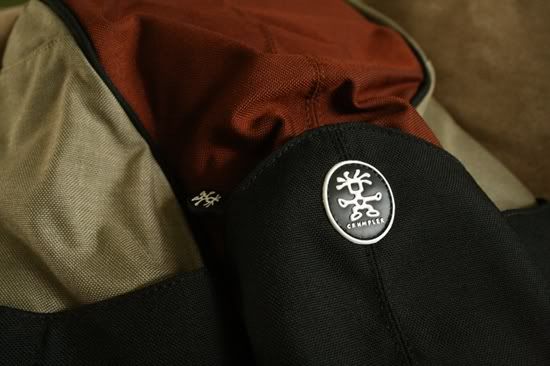 Genuine Crumpler Products
We're keen to let them go cheap coz we just think it's a waste for us to have so many bags, so we're kinda culling our collection of active items.
If you're interested in owning either of these useful products, email me at email[dot]ickle[at]gmail[dot]com. Don't worry, you don't have to buy BOTH!