Mel and I are big fans of simple and classic, i.e. Not too expensive things that can be mixed and matched in all sorts of different ways.
It's probably why we're big fans of the simple and very affordable Loef.
Last night, a bunch of us met up for dinner to celebrate Chancho's birthday and we realized that we were both wearing lots of it. So we decided to get a picture together… tummies full and all.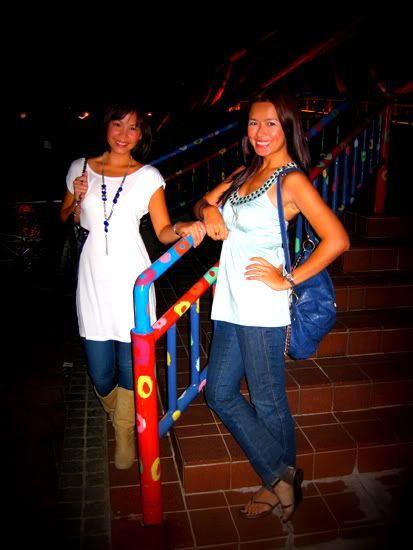 Funny!