A couple of weeks ago, Hubba raced the Safra Avventura 2010 with my bike bud, Angela.
It was a race I'd been eyeing since the 3rd quarter of last year but that I knew I had to absolutely rule out once I got told I had a slipped disc. Gutted was I indeed so I kept quiet and didn't bother talking to Hubba about racing it with me. Then as luck would have it, a slot opened up when Angie's race buddy couldn't make it at the last minute. So suddenly, there were two Sotongs racing :)
Needless to say I felt so envious that Hubba was racing – I wanted to go too! But in truth, I was also glad he was finally getting out there in the sun and doing some running around. He's been so cooped up of late 'coz of everything he has got on his plate. Fellow supporter Chancho and I drove around using Google Latitude to try to locate our two wandering Sotongs, who were trying to stay in touch with us via iphone. The weather was scorching and there wasn't much shade available, so we stopped at 7-Eleven and stocked up with goodies to help our Sotongs sustain!
And to be honest, it felt good just being out there and watching my friends race and come in with smiles (albeit strained ones) on their faces.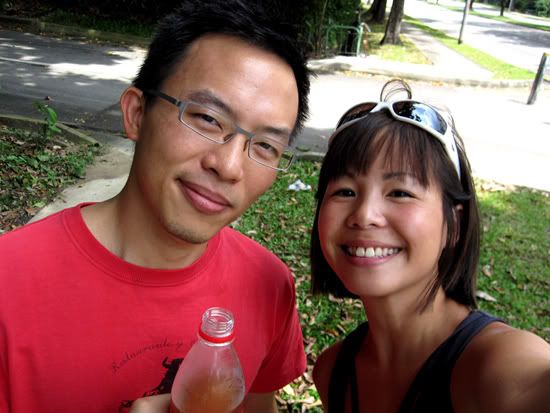 fellow supporter and best hanger-0utter-with chancho mancho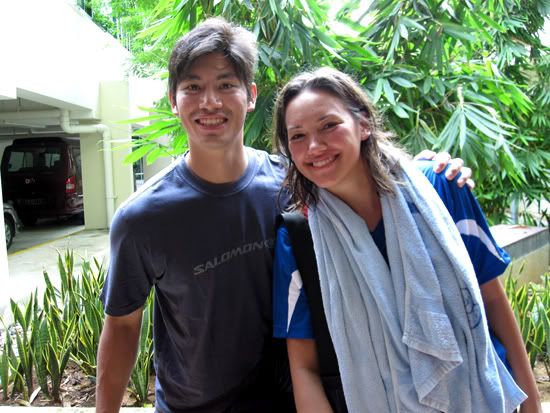 well done, guys!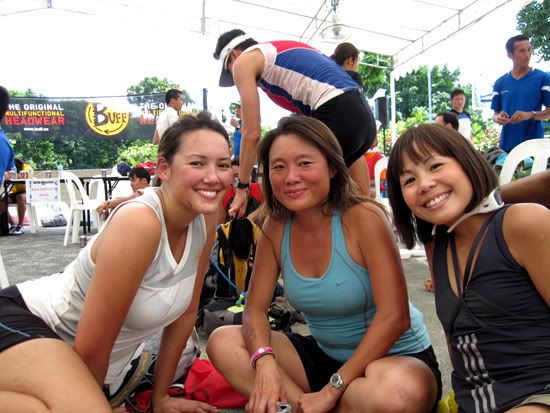 a girlie shot – you can't even tell who raced and who didn't
If there's one thing I've realized throughout all that's happened in the past few months, it's that I'm not giving up on the dream. I want to jump off bridges again, to scale walls and waterfalls and flying fox into rivers and stuff again. I really miss it all. The adrenalin, the fun, the company of friends amid adversity, the satisfaction of crossing a finishing line and all that jazz. There's a part of me that'll remember those moments with much fondness, and who knows…. that part of me also hopes to make more of those moments!
Action Asia, please come back to Singapore?!!!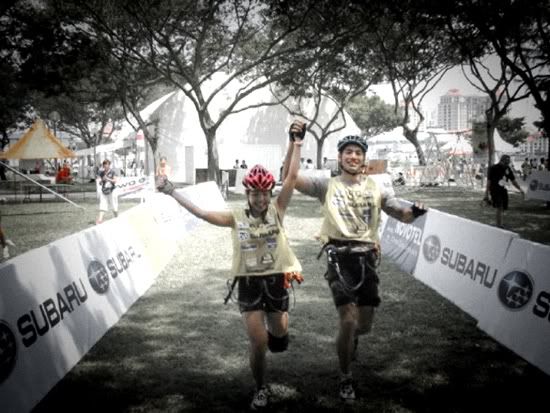 action asia, 2006